Scholars, educators defend Ambeth Ocampo
MANILA, Philippines — A group of more than 1,000 scholars and educators in the country and abroad defended historian Ambeth Ocampo after he became the target of online attacks following his response to an actress' remarks comparing history with gossip.
Various personalities and groups associating themselves with the Marcos administration have ganged up on the historian and Inquirer columnist on social media, calling him a "yellow" historian, "stupid" and other names, after he reacted to an interview with actress Ella Cruz, a star in the upcoming film, "Maid in Malacañang.''
'Real history is truth'
The 25-year-old actress said: "History is like tsismis (gossip). It is filtered and dagdag na rin (there are embellishments). So we don't know what is the real history. The idea is there, but there are really biases."
"Real history is about truth, not lies, not fiction," Ocampo, 61, said in response.
In a statement on Saturday, an organization of academics called the Network in Defense of Historical Truth and Academic Freedom said: "Professor Ocampo has been vilified, furiously trolled online, and both his life and reputation have been threatened. Is this how we treat and repay our teachers? Our historians?"
"Historians like Ambeth Ocampo deserve respect, and if a writer and scholar of Ocampo's stature is vilified like this, then what can others expect, when they stand up for truth and history?" the group added.
'Pseudo-intellectuals'
In the network's first webinar series, researcher Fatima Gaw of the University of the Philippines-Diliman warned that the academe is "under attack" by a "systematic" denial and distortion of facts and evidence and discrediting of academics and researchers.
"Along with the media, we are consistently displaced by influencers and content creators who are pseudo-intellectuals, who are more in touch with the public's language and experiences," she said.
Another group of historians, researchers, and social scientists, Tanggol Kasaysayan, said the debate on social media would have been a "much-welcomed" occasion for historians and the people to reflect on the processes and methods of history writing, had it not "quickly degenerated into a smear campaign" against Ocampo.
"[We] stand by his critique of recent efforts to trivialize and discredit History as a discipline," the group said.
History professor Francis Gealogo of Ateneo de Manila University said "we are definitely faced with new challenges in history education, …so we need to be more vigilant and active in fact-checking, in our campaigns for historical truths and we need to publicize these purveyors of negative historical revisionism."
Gealogo said the threats to the discipline of history are, more important, also threats to the "social fabric of a mature society."
RELATED STORIES
Ambeth Ocampo: Taking history from ivory tower
Palace honors Ambeth Ocampo for work on PH history
Lawmakers seek revival of PH history as separate subject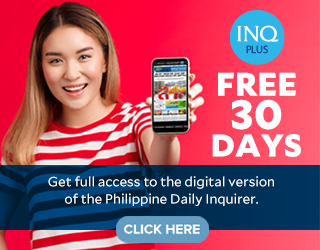 Read Next
Subscribe to INQUIRER PLUS to get access to The Philippine Daily Inquirer & other 70+ titles, share up to 5 gadgets, listen to the news, download as early as 4am & share articles on social media. Call 896 6000.
For feedback, complaints, or inquiries, contact us.