Sandiganbayan resets arraignment of ex-BI execs
MANILA, Philippines — The Sandiganbayan has agreed to defer the arraignment and pretrial proceedings against several former Bureau of Immigration (BI) officials who are accused of involvement in the so-called pastillas bribery scheme.
In a resolution dated July 6, Seventh Division Presiding Justice Amparo Cabotaje-Tang, and Justices Zaldy Trespeses and Georgina Hidalgo reset the arraignment to Sept. 9 to allow the prosecution to resolve the 19 motions for reconsideration filed before the Ombudsman.
The court also directed the prosecution to resolve within 60 days, or until Sept. 4, the pending appeals of Abdul Fahad Calaca, Phol Villanueva, Mohammad Sahary Lomondot, Grifton Medina, Paul Erik Borja, German Robin and Rovan Rey Manlapas.
The court also allowed five other accused — Aira Inoue, George Gilbert Ong, Cathy Devela Cu, Arlan Mendoza and Liya Wu, owner of the travel agency that allegedly conspired with the BI officials in the scheme — to file their own appeals before the Ombudsman.
The court also allowed accused Angelica Omampo to ask the Ombudsman for a reinvestigation of the charges because of problems in the required legal notice.
P10,000 per passenger
The said ex-BI officials were part of the 51 accused of involvement in a bribery scheme that saw 143 foreigners, particularly Chinese nationals, without proper documentation being whisked past airport counters.
In exchange, the group supposedly extorted a P10,000 fee per passenger for a total of P1.43 million. Prosecutors said the proceeds of the scheme were then distributed among the accused in rolled bundles that were made to look like local sweets, called pastillas.
The court said it would proceed with the arraignment on Sept. 9 regardless of whether the prosecutor had complied with the court's orders.
RELATED STORIES
BI employees sacked over 'pastillas' scam no longer reporting for work
43 BI employees tagged in 'Pastillas' scheme indicted for graft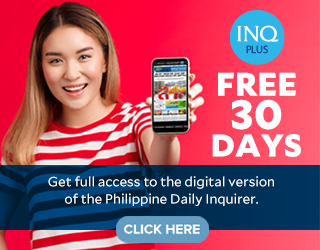 Read Next
Subscribe to INQUIRER PLUS to get access to The Philippine Daily Inquirer & other 70+ titles, share up to 5 gadgets, listen to the news, download as early as 4am & share articles on social media. Call 896 6000.
For feedback, complaints, or inquiries, contact us.