Plastic trash-for-rice program feeds Angeles City residents
ANGELES CITY, Pampanga, Philippines — The idea of exchanging a kilogram of plastic wastes for the same amount of rice has caught on among folks here, allowing the city government to hit two birds with one stone.
The program, originally an anti-hunger plan for the poor in this city, has gathered a whopping 720,003 kilograms of trash and fed most residents of all 33 villages on weekdays with rice rations since it was started in January this year.
The swap plan, dubbed "Walang Plastikan: Plastic Palit Bigas" was a brainchild of Mayor Carmelo "Pogi" Lazatin Jr.
According to Irish Calaguas, Lazatin's adviser, City Engineer Donato Dizon, along with his staff and the environmental management system office, gave the plastics new life by mixing these into concrete bricks.
All of the plastic materials — wrappers, bags, bottles, plates, forks and spoons, straws, monobloc chairs and tables, and containers, among others — will be used to make bricks for the infrastructure projects of the city government, Calaguas said by phone on Saturday.
Incentives for villages
The bricks can be used as pavers on sidewalks or gardens, he added.
Dizon's team has made at least 120 bricks as of Saturday, Calaguas said.
Calaguas said Lazatin had ordered the purchase of machines that could safely and efficiently recycle the plastic trash.
Before the program was started in January, the city collected around 200 tons of garbage every weekday, Calaguas said, citing records from the city engineer's office. But with the project, garbage collection has dropped to around 193 tons.
Calaguas said the city gathered around 7 tons of plastics every weekday through the "redemption trucks" and a "redemption booth" at the City Hall. The city government collects trash only on weekdays.
To reach the households, two redemption trucks make the rounds of the city's 33 villages from Mondays through Fridays, according to the city engineer's executive assistant Reina Manuel. One truck carries a good variety of rice stock, while another tails from behind to collect the plastic materials, Manuel said.
Lazatin also put up a redemption booth at the City Hall in June, which is open from Monday to Thursday from 8 a.m. to 5 p.m.
Calaguas said, to further encourage participation, giveaways, like rice cookers, were awarded to villages with the highest collection rates.
Barangays Anunas, Malabanias, Pampang, Sta. Teresita and Cuayan have high collection rates in the pioneering plastic-to-rice exchange program.
But since June, Calaguas said the city government required villagers to show identification cards after nonresidents tried to avail of the swap plan. Junk shops were also discouraged from joining the program.
RELATED STORIES
QC solon files bill allowing recyclable trash to be exchanged for cash aid, goods
QC residents to get groceries for recycling waste
Trash for rice: Bali recycling scheme gives families pandemic lifeline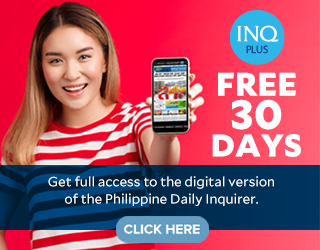 Read Next
Subscribe to INQUIRER PLUS to get access to The Philippine Daily Inquirer & other 70+ titles, share up to 5 gadgets, listen to the news, download as early as 4am & share articles on social media. Call 896 6000.
For feedback, complaints, or inquiries, contact us.