Marcos instructed NEDA: Speed ​​up the distribution of national ID
President Marcos has ordered the National Economic and Development Authority (Neda) to expedite the printing and distribution of national Philippine Identification System (PhilSys) cards, Press Secretary Trixie Cruz Angeles said Thursday.
The President himself issued the directive to Socioeconomic Planning Secretary Arsenio Balisacan on Wednesday.
"In our meeting with Neda Director General Arsenio Balisacan, we discussed ways to expedite the printing and distribution of national ID cards so that our countrymen can use them in early 2023," Mr. Marcos said in a Facebook post.
Angeles said the national ID, called Philippine ID, or PhilID, will be useful for the banking system, small business establishment or any other business.
"The main goal [of the meeting] the national ID system really. That is part of our economic recovery, so we need a national ID, essential, "she said.
In December 2021, the Philippine Statistics Authority (PSA) said that 50.01 million Filipinos signed up for their PhilSys card. But in June this year, only 14.3 million cards were distributed.
PSA and the Bangko Sentral ng Pilipinas (BSP) have filed a notice with banks that they must accept PhilID for all transactions following complaints that some banks have refused to accept them because they are deficient. in photographs or prints of the signatures of their owners.
Report the denial to the bank
PSA chief and National Statistician Dennis Mapa recently pointed to PhilSys Check, the online authentication and verification system for PhilIDs launched in April, that banks can use to verify the identity of ID holders.
Mapa said the BSP as the regulator of the banking industry also monitors PhilSys Check.
Customers who use PhilID should file complaints with the BSP against banks that refuse to provide them with services, Mapa said. He noted, however, that the number of complaints has been declining and has now dropped to only three to five per week.
Mapa said these complaints mostly come from bank customers outside Metro Manila and this is due to the delay in the adoption of PhilIDs by small rural banks.
He admitted that initially, they received a "substantial" number of complaints about banks refusing PhilIDs.
It helped, he said, that the BSP issued a memorandum last year directing financial institutions, both banks and non-banks, to include the national ID in valid IDs that could be used as sufficient proof of identity to open a bank account or business transaction.
More security
In February of this year, Marcos' predecessor, Rodrigo Duterte, issued Executive Order No. 162, which mandates all government agencies as well as private institutions to accept PhilID for transactions.
The BSP said the use of PhilIDs is safer than manually matching handwritten signatures.
The son of the former President, Davao City Rep. Also called. Paolo Duterte on Thursday told PSA and BSP to look for ways to speed up the PhilSys project, which he said would reduce red tape and facilitate the delivery of basic services, and would help with a bill. to mandate online government transactions.
According to Duterte, the project and the national IDs will help identify the real beneficiaries of social services in need of financial assistance, making the delivery of financial assistance "quick and efficient".
"A proper national ID system will help the government clean up the database of beneficiaries of social protection programs, such as 4Ps (Pantawid Pamilyang Pilipino Program)," he said, adding that it could remove people who are socially disqualified. assistance programs.
"We encourage the BSP and PSA to have a good catch-up plan to expedite the implementation of this important project," Duterte said.
Sen. also regretted. Grace Poe made the long wait of six months to more than a year to get the national ID, saying it was "unreasonable."
Poe said the national ID could be used to expedite the distribution of cash aid, fuel vouchers, health benefits and other basic services for Filipinos during the pandemic.
gsg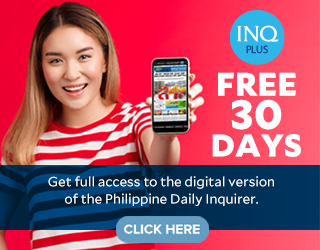 Read Next
Subscribe to INQUIRER PLUS to gain access to The Philippine Daily Inquirer and other 70+ titles, share up to 5 gadgets, listen to the news, download 4am and share articles on social media. Call 896 6000.
For feedback, complaints, or questions, contact us.