Covid death in Amravati, first in district after 73 days | Nagpur News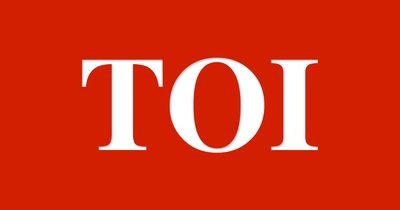 Nagpur: Amravati reported a death due to Covid-19 on Sunday, which is the first in the district after 73 days. A 90-year-old man from Khallar village in Daryapur tehsil lost his battle to Covid while taking treatment at super specialty hospital in Amravati.
This was the fourth death in July for Vidarbha. Also, more than 2,000 new cases have been reported in the first 10 days of the month.
The region once again reported nearly 300 new cases as there were 292 fresh detections. In the last 24 hours 5,170 tests were conducted despite it being a weekend. Nearly 5% of tested samples have come positive.
New cases included 128 from Nagpur, 39 from Washim and 31 from Buldhana. Areas that were the least affected during the third wave are now reporting more cases.
Overall, 205 patients recovered during a day, with 104 of them from Nagpur and 37 from Washim and 20 from Buldhana. This shows that most of the patients are recovering without much complications.
Now, Vidarbha has 1,845 patients under treatment. In a respite, less than 10% patients are requiring any medical supervision. Overall, not even 70 patients are hospitalized in the 11 districts put together.
In Nagpur, 1,661 tests were conducted in the last 24 hours, including 1,393 in NMC area and 268 in Nagpur rural areas. The city reported 87 new cases while rural areas saw 41 fresh detections. Sunday's 104 recoveries from Nagpur included 79 from city and 25 from the rural areas.
Now, 773 patients are under treatment in the district. These include 553 from the city and 220 from rural areas. Only 18 are hospitalized — seven admitted to GMCH and all of them are said to be having only mild symptoms.
Chandrapur: Eight more cases were detected out of 422 samples tested on Sunday. While no death was reported, the day witnessed six recoveries, leaving 89 patients under treatment. The Covid caseload has risen to 99,204, while number of recovered patients amount to 94,176. The toll remains unchanged at 1,567.
Amravati: The district on Sunday reported a Covid death after a gap of 73 days, when a 90-year-old from Khallar village in Daryapur tehsil lost his battle against Covid while getting treatment at Super Specialty Hospital. This took the toll to 1,594. The last Covid death in the district was reported on April 28.
Daily new cases are rising as the district reported 23 new cases from 179 samples tested. This took the caseload to 1,06,192. The district reported 10 recoveries, taking the total to 1,04,481. Now, there are 85 active cases, including two in hospital.
Wardha: Three new cases from 101 test reports were reported, taking the caseload to 58,275 and active cases to 57 on Sunday. No new recovery or death was reported, keeping recoveries and toll unchanged at 57,262 and 1,351 respectively.
Yavatmal: The district reported 11 new cases and no deaths, keeping the toll unchanged at 1,803. The administration received 439 test reports. Currently there are 83 patients under treatment.
Of the 79,267 patients reported so far, 77,381 have recovered. The number of Omicron cases is 95. Of the 8,86,525 samples processed so far, 8,07,258 were found negative. The test positivity rate is 8.94%, death rate is 2.27% and daily positivity rate is 2.51%.
FOLLOW US ON SOCIAL MEDIA
FacebookTwitterInstagramKOO APPYOUTUBE