Cash aid empowers women, curbs domestic violence – WB
MANILA, Philippines — Conditional cash transfers to the poorest Filipino families have empowered female beneficiaries, reducing the risk of them becoming victims of domestic violence, the World Bank said.
But the Washington-based multilateral lender said more needs to be done to address a broader range of gender-based violence threatening women not only in the Philippines but also worldwide.
Based on data collected between November 2019 to February 2020 from 1,042 women and their partners who were beneficiaries of the Department of Social Welfare and Development's (DSWD) Pantawid Pamilyang Pilipino Program (4Ps), the World Bank affirmed "extensively researched" consensus that "cash transfers are most likely to reduce intimate-partner violence."
Started in 2008, the 4Ps give away cash to poor Filipino households in exchange of ensuring that their children go to school and are being taken good care of, while mothers avail of maternal health services.
Higher incomes, less stress
Besides a lower risk of getting hurt by their husbands, women 4Ps beneficiaries in the country also face smaller chances of domestic violence by their partners' relatives, the World Bank's findings showed.
Published last week, the World Bank policy research working paper titled "Conditional Cash Transfers and Gender-Based Violence: Does the Type of Violence Matter?" found out that as 4Ps help improve lives and livelihoods, women-beneficiaries experience less stress due to their higher incomes, get more empowered, increase their bargaining power in their households, as well as build better social networks for support, just like earlier studies on cash transfer programs elsewhere had shown.
"The 4P cash transfer improved household well-being (both for men and women), enhanced women's bargaining power and empowerment—devoid of any male backlash—and bolstered women's social networks," the World Bank said. "Results suggest that all four mechanisms could have played a complementary role in impacting violence."
Findings
"While our findings uphold the promise of conditional cash transfer programs in mitigating violence, it also cautions us against considering [such programs] as a panacea for gender-based violence prevention," the World Bank said.
"Our results demonstrate that the effect of cash transfers can vary based on type and form of violence and therefore, a more targeted, fit-to-size approach needs to be adopted. It is noteworthy that we find a significant reduction in emotional abuse, which is arguably a less severe form of violence, in effect, entailing verbal remarks or gestures, but we do not find any effect on more severe forms of physical or sexual violence, which often entail violation of the victim's bodily integrity," the lender said.
RELATED STORIES
De Lima wants probe of alleged lapses in 4Ps implementation
Palace clarifies: P200 monthly aid meant for 4Ps beneficiaries
BARMM's welfare agency: Pols don't have control over 4Ps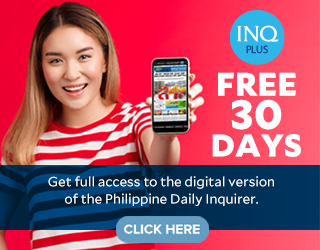 Read Next
Subscribe to INQUIRER PLUS to get access to The Philippine Daily Inquirer & other 70+ titles, share up to 5 gadgets, listen to the news, download as early as 4am & share articles on social media. Call 896 6000.
For feedback, complaints, or inquiries, contact us.